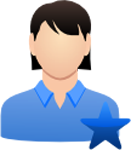 A friend recently stopped by bearing a surprise gift - a bottle of The Olive Mill Traditional Balsamic. "You just HAVE to try this - you're going to love it!" That evening I made a caprese salad - ripe summer tomatoes, fresh mozzarella and basil drizzled with Traditional Balsamic and olive oil. It was wonderful. I was instantly won over! My friend was right... this is really good balsamic. Although I now use it on a great many foods, it is my favorite secret ingredient on asparagus, green beans, broccoli and brussel sprouts. My son always shares newly discovered gadgets and foods with the comment, "This will change your life!" Now I'm shipping Traditional
Balsamic to him with a note that reads, "This product will change YOUR life"! Hey! It's got me enjoying brussel sprouts, and that's life changing in my book. I look forward to trying more of your products. This one sure is a winner in our home.

Roxanne G.

I will absolutely go to your website and comment on the great products that you have and I love. Please don't feel you have to send me the onion spread for free, I am willing to pay for it! I love your products and your service is amazing!
Tami Slocum
Owner
ERA Network Real Estate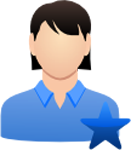 Just saying hello and looking forward to this order. We love your oils and vinegars and enjoy giving them as gifts. Gave away the rosemary flavored oil and the blackberry vinegar so had to order more. Thanks so much for supporting breast cancer awareness, too. I have several friends who have gone through it and thumbs up to finding a cure.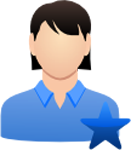 Dear Debbie,
It was wonderful to talk with you yesterday and express my love of your product and service! The following is my testimonial for your vinegars:
As a Lifetime member of Weight Watchers, I'm always on the lookout for new and exciting flavors to continue to motivate my healthy eating plan. I was lucky enough to discover this gem of a shop which specializes in oils and vinegars.
I love the richness of Balsamic vinegar, and the varieties they carry seem endless. My new favorites are the white peach, blackberry ginger and chocolate flavors. They are excellent as a marinade and dressing for meats, fruits and vegetables. For basically no calories, you are treated to a wonderful burst of complex flavors. The vinegars are also shelf stable for 3-5 years. I take them with me whenever I leave the house, and they give me the option of salad at any restaurant. I can honestly say these vinegars have been life-changing, and have been instrumental in keeping my 170 pound weight loss maintained!
The service at the Olive Mill in Geneva has been stellar as well. Every employee is well-versed in all their products and is ready to help. Recipes and helpful hints are even included with each purchase. Excellent products and excellent service make a trip to this shop the beginning of a long-term adventure in taste!
I hope this is helpful. I look forward to seeing you again and working my way down the vinegar line!
Best,
Carol Bachelor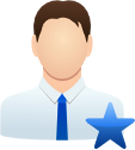 I had my friend who is a chef (he actually cooked with Julia Child for a while) smell and taste the walnut oil and compare it with a small amount of white truffle oil from an almost empty bottle.
The color and aroma were definitely different. According to him, the walnut oil was indeed walnut oil. So there was a bit of a mistake with the walnut being sent to me as opposed to the White truffle oil I had ordered. On a side note, the white truffle replacement just arrived at my house. So thank you very much. Your customer service is exceptional.
michael sheely